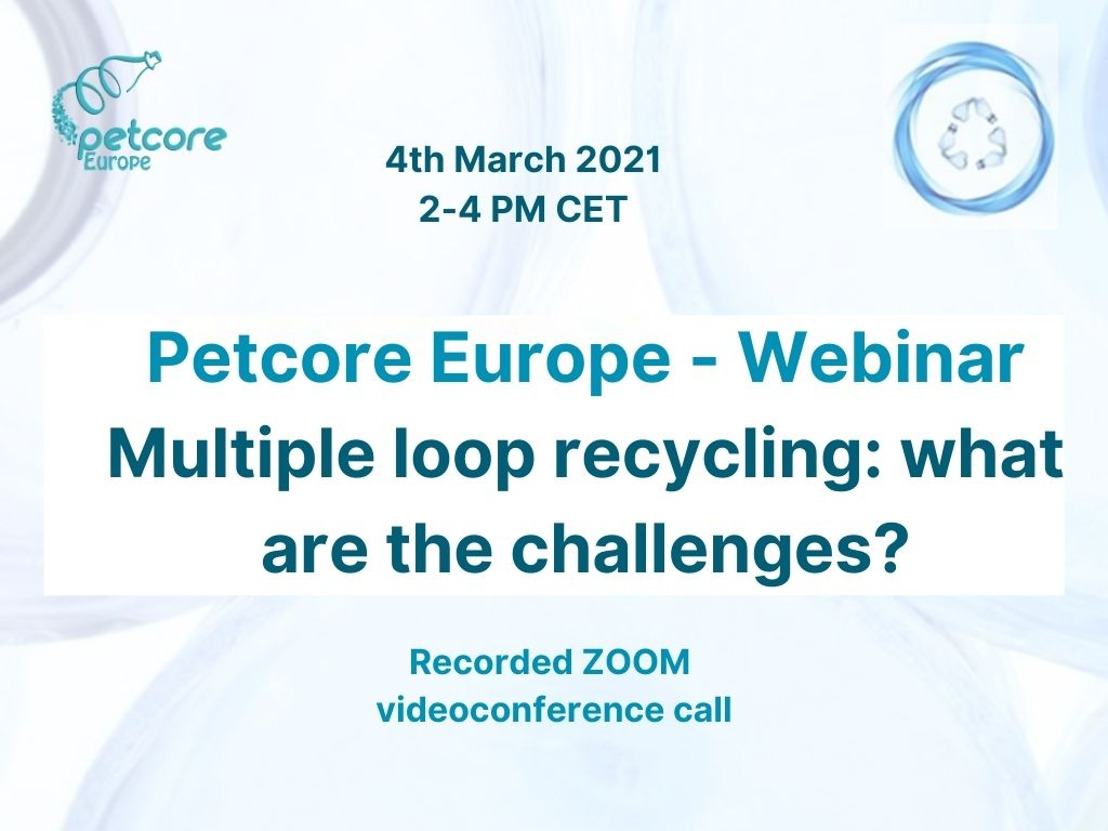 Due to the currently growing interest in PET Recycling, Petcore Europe is organising the first in a series of 2021 webinar on Multiple Loop Recycling: what are the challenges? Due to the recent developments regarding the Covid19 pandemic, the event will be held fully digital.
Programme and Speakers
14:00 Welcome and introduction Raphaël Jaumotte Petcore Europe
14:10 - 14:30 First Session:
What did the recyclers learn in the US on virgin?
Speakers: Clarence Sequeira – APR (US Association of Plastic Recyclers) & Dr. John Standish
14:30 - 14:50 Second Session:
How can this industry support recyclability on the long term?
Speaker: Andrea Smith – Avient - Global Product Manager for PET resin functional additives
14:50 - 15:20 Recycling process and parameters, the do's and dont's.
Speaker: Andreas Christel – Director R&D at Polymetrix
15:20- 16:00 Q&A Moderated By Raphaël Jaumotte Petcore Europe
Maria Trofimova Communications Executive, Petcore Europe