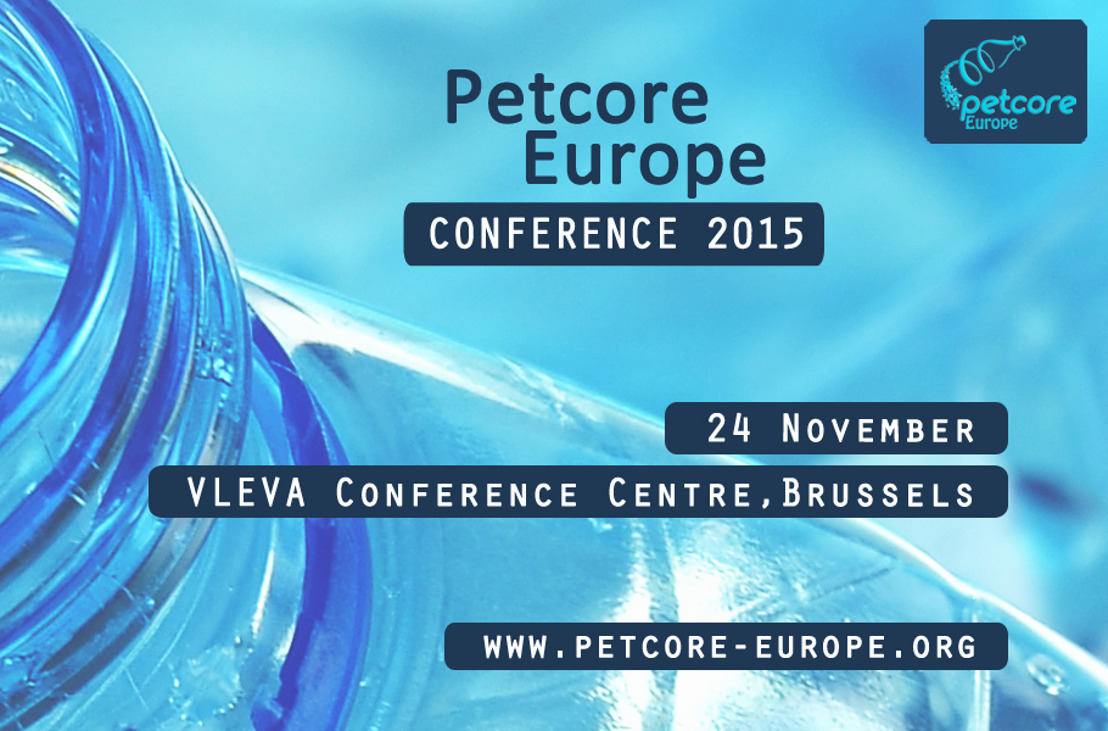 Petcore Europe Conference 2015 - SAVE THE DATE & REGISTER NOW
ALL ABOUT PET – Our annual Petcore Europe Conference will focus on four themes: Sustainability, European Circular Economy, Innovation and Globalisation
Monday, June 29, 2015 —

Brussels
Petcore Europe is pleased to announce its 2015 annual conference in Brussels on 24 November.

Well known in previous years as the PET Network Day, the Petcore Europe Conference brings together more than 100 experts and leaders from the whole PET value chain in Europe and beyond.
Conference delegates
The participants will include PET resin manufacturers, packaging designers and manufacturers, equipment manufacturers, brand owners, waste management organisations, recyclers, recycling machines manufacturers, representatives from the European institutions and European organisations interested in PET.
Programme & Presentations
The programme, which is currently under preparation, will include presentations aligned to the four conference themes Sustainability, European Circular Economy, Innovation and Globalisation. A number of papers have already been secured, but we invite you to contact us if you believe that you could offer a valuable contribution to the programme.
Registration
To view the delegate rates and how to register, please click here.
Sponsorship
The Petcore Europe Conference will be sponsored by a number organisations or individual companies and we invite you to contact us should you wish to join the growing list of sponsors. Sponsors' names and logos will be displayed on all our communications material.
Exhibitors
An exhibition area is available on request. If you are interested, please contact Eva Schneider, eva.schneider@petcore-europe.org
Date & Venue
Tuesday, 24 November 2015 from 10:00 - 17:00
VLEVA Conference Centre, Avenue de Cortenbergh 71, 1000 Brussels
Petcore Europe is also supporting PRS, the Plastics Recycling Show, to be held in Brussels on 25-26 November.
We are looking forward to welcoming you to our conference.
Your Petcore Europe team
Eva Schneider Communications Officer, www.petcore-europe.org